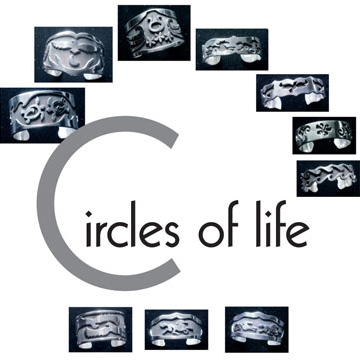 From top left, Infinity Sea Turtles; Artemis, Moon Goddess; Pele, Goddess of Fire; Shadow Horses # 1 ; Blackbirds #2; Butterflies #2; Sea Star Journey; Infinity Sea Eagles; Running Stallion; Running Free #1
THOMAS KELSEY/ NEWS-PRESS PHOTOS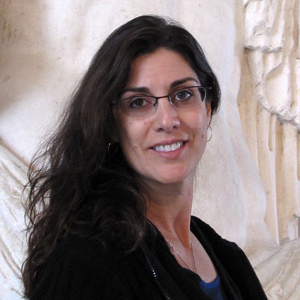 Kelly "Kelebek" Travers creates silver cuff bracelets that feature archetypal imagery.
Kelly "Kelebek" Travers solders a piece of silver using a jewelry torch in her studio, located in Santa Barbara.



Below, she also creates pendants featuring gemstones. From far left, Butterfly Pendant with Alexandrite (sterling silver), Skybird Pendant with London Blue Topaz (sterling silver and 14-karat gold), Crest Pendant with Tiger's Eye (sterling silver).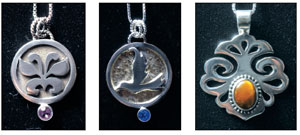 March 25, 2013 5:37 AM
Kelly "Kelebek" Travers' bracelets aren't just another piece of jewelry that you wear occasionally - the handcrafted, silver cuffs are part of who you are.
"I like to create pieces that have meaning, that have a level of symbolism to them," Ms. Travers told the News-Press from her Santa Barbara work studio.
From carvings in silver depicting goddesses, to different animals such as horses and sea turtles, the bracelets feature archetypal imagery. Ms. Travers says the cuffs speak to an individual's life journey.
"Symbols have different meanings for different people. ... I like to see what they're drawn to," the metalsmith said. "I think that the people who are connected to my jewelry are in touch with their personal mythologies ... the unfolding of the story of their own life."
She noted she made a cuff with a phoenix design for one of her clients when the woman was fighting stage four cancer.
The first cuff Ms. Travers ever made, and that she continues to wear all the time, features her "infinity birds."
To Ms. Travers, who is drawn to birds, they represent the divine nature of life.
Butterflies are also one of her favorites; from 2004 to 2007, the jewelry maker had a business raising and selling live butterflies for events such as weddings.
"Butterflies are one of my totems and (the imagery) symbolizes renewal and transformation," said Ms. Travers, who goes by Kelebek, the Turkish word for butterfly.
Located in the garage of her home, Ms. Travers' workspace contains her jewelry bench, where she saws her cuffs and carves the designs she sketches into the silver, a sanding and polishing area with machines that work to that effect and a solder station. Also present are her lapidary machines, for cutting and polishing gemstones, and her hammering area. A heat lamp keeps her warm and, on this day, global fusion music played on Pandora Internet radio and sandalwood incense burned to set a relaxed environment for the metalsmith.
Ms. Travers works there nearly full-time on her jewelry line, Kelebek Travers, with the help of "her muse" Angel, her 8-year-old Golden Retriever who accompanies her while she works.
Ms. Travers, 47, creates the cuffs using a Hopi overlay technique in which she cuts the design out of a flat piece of silver with a jewelry saw, texturizes a second piece of silver for the background and solders the pieces together to form a cuff. She oxidizes the textured background design to turn it black.
The smaller cuffs she makes are about three-quarters of an inch wide, contain about 11/2 ounces of silver and start at $500. The larger cuffs are about 11/2 inches wide, contain 3 ounces of silver and start at $900.
The sterling silver bracelets are meant to be worn, Ms. Travers said. And not just with fancy clothes.
"People wear them when they're gardening, when they're playing Frisbee. I make them to wear."
Ms. Travers plans to start making and selling gold cuffs in the next year.
Prior to Kelebek Travers, the jewelry artist, who grew up in Portland, Ore., made her career in feature film animation. After attending classes focused on computer science and mathematics at Portland State University, Ms. Travers became interested in computer animation when she interned for a small company in that field in Portland. At the time, animation was a booming business, which Ms. Travers attributes to the 1993 film "Jurassic Park." So she moved to Los Angeles in 1994 to work in animation.
"I came to (California) for a temp job," Ms. Travers, who taught animation at Santa Barbara City College in 2004 and 2005, said. "They liked my work and I packed my bags. I couldn't have picked a better career."
Although she loves film animation - she's worked for companies such as Warner Bros. Studios, Sony Pictures and Santa Barbara Studios, to name a few - Ms. Travers began to follow another passion.
"I tell people, 'Do what you love,' and that's how I ended up in jewelry," she said. She started Kelebek Travers in 2009.
"I'm one of those 'follow your heart' people," Ms. Travers, who's married to Pete Travers, a visual effects supervisor for Sony Pictures, said. "I've had the good fortune of going toward what's calling me."
Ms. Travers, who started making jewelry in the form of mostly beadwork about 10 years ago, learned the Hopi tribe overlay technique about five years ago from Norm Gutshall in a jewelry-making class at City College. Jewelry maker Mr. Gutshall learned the technique from Michael Kabotie, a well-known Hopi silversmith.
Ms. Travers still enjoys animation and continues to freelance on occasion. Spending time outdoors and running are both activities she enjoys as well as spending time with her husband and Angel.
"I never have any problem coming up with things to do," the jewelry maker said with a laugh.
Ms. Travers sells her jewelry locally at Santa Barbara Arts in La Arcada Court and also in other locations such as Galatea Fine Jewelry & Beautiful Adornments in Milton Village, Mass. She also does custom work. Although she sometimes attends shows to showcase her work with other vendors, many of her clients find out about the cuffs because they see her or a client wearing them.
Although Ms. Travers sometimes creates pendants, featuring gemstones such as tourmaline and amethyst, and earrings, she mainly focuses on cuff-making.
"To me, it's art," she explained. "It's not just jewelry. It's personal. It's part of your everyday."
email: ngrey@newspress.com
WHERE TO BUY
Kelebek Travers artisan jewelry can be found locally at Santa Barbara Arts, 1114 State St., Suite 24 (884-1938). The jewelry can also be purchased by calling Kelly "Kelebek" Travers at 252-4431 or visiting www.kelebektravers.com.